Isis is plotting to carry out biological and nuclear attacks on Europe, EU and Nato chiefs have warned.
There is a "justified concern" that the terror group are trying to obtain substances that could be used to make biological, chemical and radiological (CBRN) weapons.
Speaking at the Security and Counter Terror Expo in London, the deputy head of counter terrorism for the European Commission, Jorge Berto Silva, said Isis had shown an interest in obtaining the materials.
He said: "With CBRN, there is a justified concern".
Dr Jamie Shea, deputy assistant secretary general for emerging security threats at Nato, added: "We know terrorists are trying to acquire these substances".
He also warned that Isis may be splintering into two factions – one that was concerned with protecting the so-called caliphate in Iraq and Syria and the other which is focused on setting up terror cells to attack Europe.
He said the threat was likely to get worse before it gets better,the Telegraph reported.
It comes after Belgian authorities said they believe more Isis militants have been sent to Europe following the Brussels attacks last month.
A spokesman for the country's crisis centre told Sky News: "There are indications that Islamic State (Isis) has sent fighters to Europe and Belgium, the threat level which is currently at three will not go down."
That threat level means an attack is possible and likely.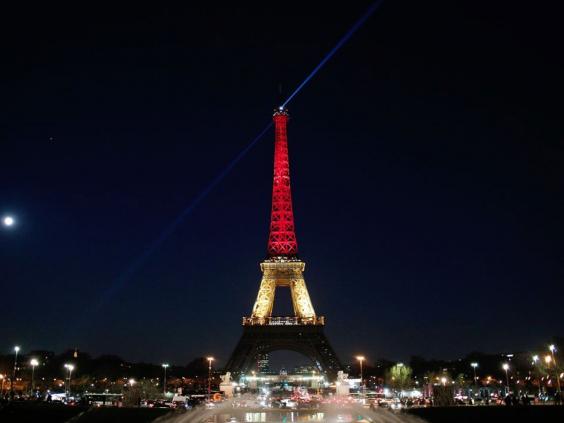 German newspaper, Bild, said that Italian intelligence agencieshad discovered Isis terrorists were planning to target European beach resorts in a similar fashion to the gun attack on Sousse in Tunisia last June which killed 38 people.
On Tuesday, Spanish police announced they had arrested a Moroccan man on the island resort of Palma de Mallorca on suspicion of recruiting fighters for Isis.
London's ability to cope with a major terror attack has also been called into question by the Labour candidate for London Mayor, Sadiq Khan.
At a BBC hustings on Monday, he said he needed to be "reassured" that the emergency and security services were ready to cope with a "Mumbai-style" attack on the city's streets.
In 2008, 160 people were killed over the course of four days in Mumbai by a members of a Pakistani militant group.
Following the attacks on Brussels last month, Isis celebrated by launching an online poll about which country's colours they should "light up the Eiffel tower with" next  – and the UK came top of the list.
Via: independent.co.uk
Read  More:
https://www.savemysweden.com/brussels-islam-is-in-radicalization/