Some nightclubs in Denmark are imposing language rules on the door in an apparent attempt to ban Muslims following complaints of harassment.
The trend started in Sønderborg, where a local military base was converted into refugee housing last year.
Three of the town's clubs started refusing entry to anyone unable to speak Danish, German or English several months ago and an industry group said others are considering following suit.
Video: Denmark launches anti-refugee ad campaign

Danmarks Restauranter og Cafeer, which represents more than 1,500 businesses, claimed the rules were purely security-related.
The managing director, Torben Hoffmann Rosenstock, told TV2: "If you have a group of guests that comes in and displays threatening behaviour then it presents some security-related challenges if you cannot enter into a dialogue," according to a translation byThe Local.
Danish media has reported complaints by women who say they have been harassed and groped by male asylum seekers in Sønderborg and several other towns.
Rafi Ibrahim, a Syrian man who owns a nightclub in Haderslev, said refugees moving in since 2014 have "made their mark".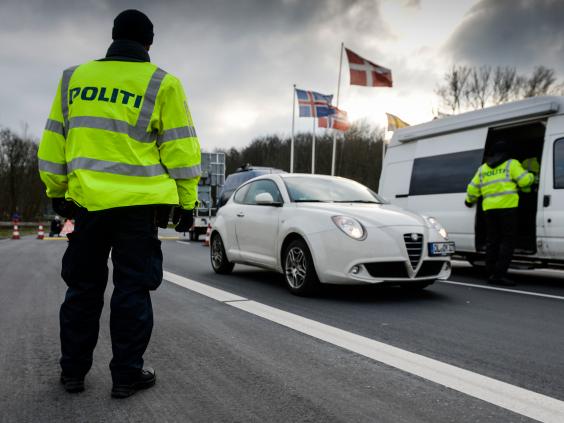 "Many of the refugees and asylum-seekers who go out at the weekend do not know the rules," he told TV Syd. "When they see a girl, they go crazy, trying to grope her or grab her clothes."
Police in Thisted, north Jutland, are also monitoring harassment reports but told the Copenhagen Post they had not received any specific complaints.
Local officials said they were launching a campaign to ensure arriving migrants understand acceptable modes of behaviour in Danish society.
Amnesty International was among the groups criticising the club crackdown in Denmark, with a local member saying it was discriminatory and would fuel division.
The country has recently come under international criticism for Government proposals that would see any valuables worth more than 10,000 kroner (£1,000) seized from arriving refugees to pay for their accommodation.
Wedding rings, medals and other items deemed to be of sentimental value are exempt but the bill has sparked comparisons to the treatment of Jews and minorities by the Nazis.
Nils Muiznieks, the Council of Europe Commissioner for Human Rights, wrote to Denmark's immigration minister to oppose the law.
"I believe that such a measure could amount to an infringement of the human dignity of the persons concerned," he said, adding that he was also deeply concerned at parts of the law that would delay refugees joining their families.
Danish politicians are due to vote on the proposals next week.
Via: independent.co.uk